As news regarding the release of new iPhone models takes the spotlight, gadget websites chose the moment to release photo leaks of rear casings of next generations of the iPad and iPad mini.
Earlier this month, FanaticFone posted pictures of the alleged silver casing of the next generation of iPad mini. The silver shell appears to be identical to the current iPad mini with the difference of having an embedded black Apple logo. The photos also show typical features such as the lightning port, rear-facing camera, and speakers.
The new gadget is said to have Retina display and may potentially be available with back covers in a variety of colors.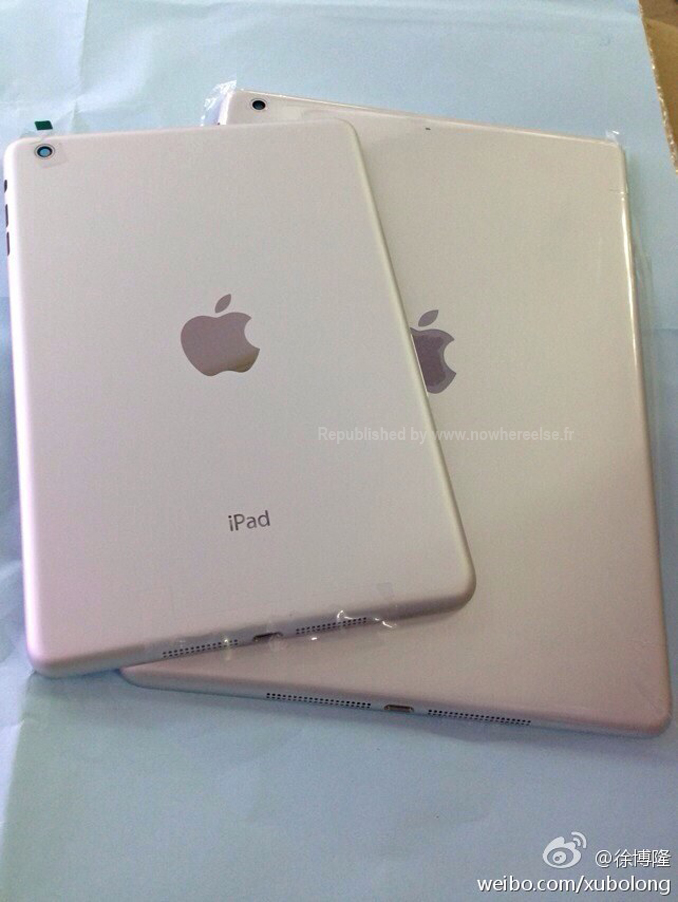 French site Nowhereelse.fr, on the other hand, released photos of the rumored back shell of the new iPad 5. The photos show a silver casing, much like that of the iPad mini. Other sources have compared it to the current model and appeared to be smaller and thinner in size, which falls in line with earlier reports claiming that the iPad 5 will be 15% thinner and 25% lighter than the current device.
It has been reported that Apple's fifth generation iPad will most likely have most of the elements of the iPad mini. There would be a rear microphone next to the camera that is copied from the iPad mini prototype. It would have a "GF2" touch panel for the reduction of the power consumption of the gadget, and said to be 15% thinner and 25% lighter than the current device.
The new iPhone models are said to debut this coming September 10 and other sources have already debunked the likeliness of iPads also appearing in the media event. These new generations of iPad devices will apparently follow the original plan of being unveiled in the final three months of the year.
Source: